Also see: the long history of faithful Canterbury Muslims.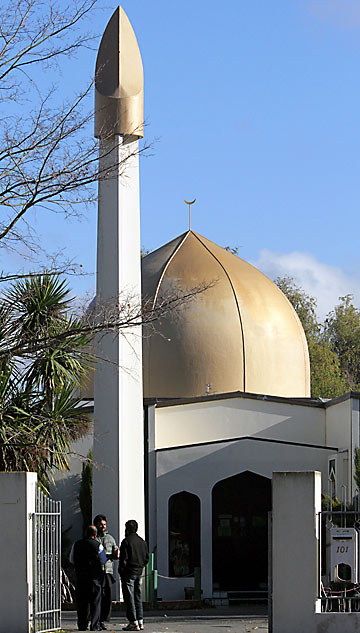 The Government has announced a million-dollar fund to help support victims and families of the Christchurch Mosque attack on March 15.
It's one of the recommendations of the Royal Commission, but victims say it's too little – and two years too late.
Ahmede Yesuf was one of the worshippers who was shot during Friday prayer at the Al Noor Mosque on March 15, 2019. Two years later, he is still struggling.
"It's hard – difficult to talk about, to be honest," he told Newshub.
The bullets shattered a bone in his leg.
Six surgeries later, he now lives with a 47cm rod and lead poisoning from bullet fragments left inside.
The father-of-two needs more than 20 pills a day to cope – not only with physical pain, but also his mental trauma.
"I remember all those faces, I was surrounded."
Friday's announcement promising more money and more help couldn't have come any sooner.
"[We're going] to make sure Government departments that are meant to be supporting that community deal with the ongoing trauma of terror attack, actually get the support they need," NZSIS Minister Andrew Little said.
The Muslim community welcomes the announcement, which will fast-track the implementation of a number of the Royal Commission's recommendations – but they're keen to see the Government walk the talk.
"We have enough talk, we have enough planning, this is time to action," victim Sheikh Rubel tells Newshub.
Many victims say the response has been slow and inadequate, but the Government is on the defence.
"COVID got in the way. There were lockdowns and so things that were happening at the time things stopped happening and nobody picked it up again," Little said.
"We've got to pick it up and make sure that support is there."
There are now calls for ACC to help not only the physically injured, but also victims suffering mental trauma.
"That does mean changing the law around ACC and that is a big exercise to do," Little said.
Rubel says the mental trauma kills "inside".
"Physical injury you can show to other people but mental thing is no you can't show you just get killed inside."
Two years on, the wounds are still wide open.
"It feels like yesterday," Yesuf says.
The community is now hoping this extra support won't be too little, too late.
Govt announces million-dollar fund to support victims and families
parler.com/profile/IslamicStateWatchDotCom
thinkspot.com/users/sign_up?id=73tAR3Y
mewe.com/p/islamicstatewatch1
gab.com/IslamicStateWatchDotcom
t.me/joinchat/G2lN8_oZDO-ZKatO
minds.com/groups/profile/1209066032839344128