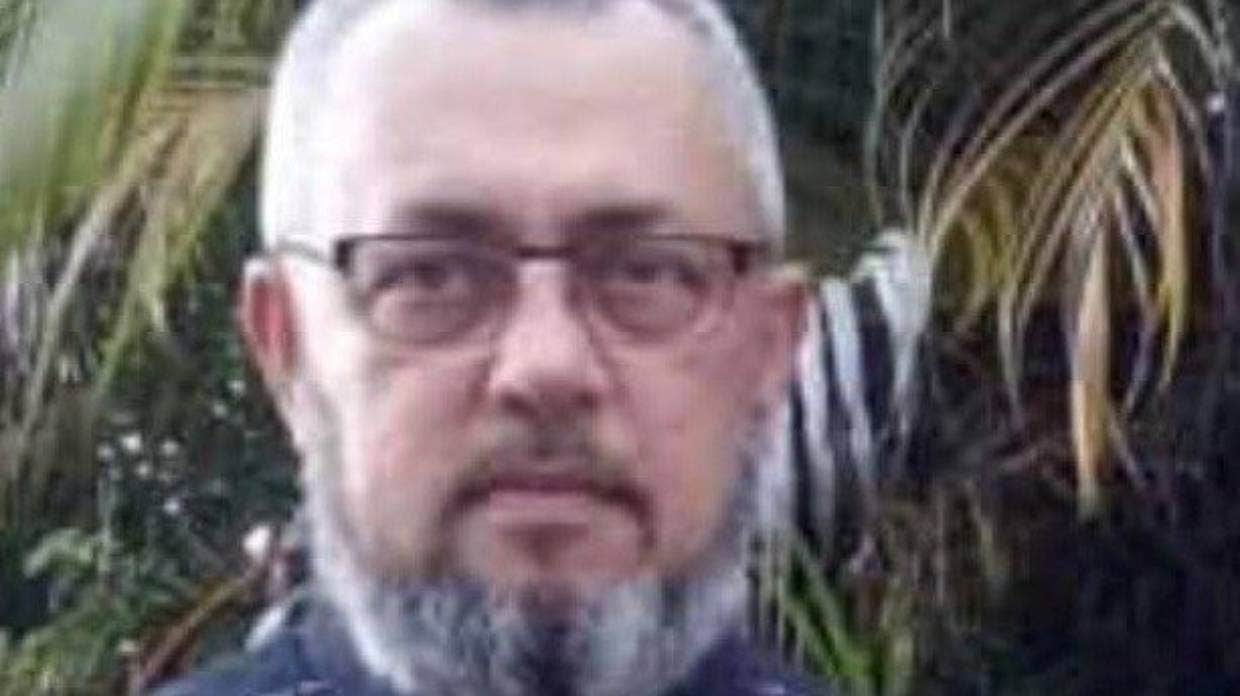 A Kiwi man accused of murdering a family of five in Fiji had entered New Zealand using a different name after he was deported from Australia, a court heard.
Muhammed Raheesh Isoof, who is a Fijian citizen but holds permanent residency in New Zealand, appeared at the Lautoka High Court in Fiji on Tuesday before Justice Daniel Goundar for a bail application hearing.
He's pleaded not guilty to five charges of murder and one of attempted murder, relating to an alleged incident causing the deaths of Nirmal Kumar, 63, his wife Usha Devi, 54, their daughter Nileshni Kala and her two children Sana, 11, and Samara, 8.
The five bodies found in Nausori Highlands, in Nadi, Fiji, on August 26 were identified as, from left: Nirmal Kumar, 63, his wife Usha Devi, 54, and their daughter Nileshni Kajal, 34, with her daughters aged 11 and 8.
Their bodies were found at a treacherous part near a cliff in the Nausori Highlands on August 26.
Speaking on behalf of Fiji police who opposed Isoof's bail application, detective sergeant Anil Kumar said the Christchurch man was a "major" flight risk. 
Despite a stop departure order in place and his passport with Fijian authorities, Kumar said he believed Isoof would find any way possible to leave the country.
He told the court the accused had already changed his surname once in Fiji from Yusuf to Isoof, after he was deported from Australia.
Kumar said Isoof went to New Zealand using his new name.
"It is my fear that if released, he will find means and ways of leaving Fiji," Kumar said.
"The accused has already changed his name by deed of poll once."
The court heard that Isoof had arrived into Fiji on August 8 and had a departure date of August 29.
His lawyer Iqbal Khan said Isoof had ample time to leave the country if he was guilty, before the bodies were discovered on August 26, but didn't.
Kumar said even if the accused wanted to leave, he couldn't because there were no flights out of Nadi International Airport to Auckland that day.
Police bought him in for questioning that evening and officially charged him for the multiple murders two days later.
Kumar said police were also concerned the accused would interfere with three state witnesses, who all live near his home in Legalega settlement in Nadi.
Justice Goundar is expected to make his decision on Isoof's bail later this month.
Isoof, 62, is alleged to have been a healer in Fiji, used several times by the deceased family to treat Usha Devi's abdominal pains.
Post-mortem examination results sighted by Stuff showed the five died as a result of ingesting a toxic substance.
He had also pleaded not guilty to leaving Nileshni Kala's niece,  11-month-old infant Samaira, among the dead bodies to die.
Isoof has been further remanded in custody.
Fiji deaths: Kiwi murder accused was 'deported from Australia' before moving to New Zealand