Suspect for Christchurch mosque shootings told officers he was one of nine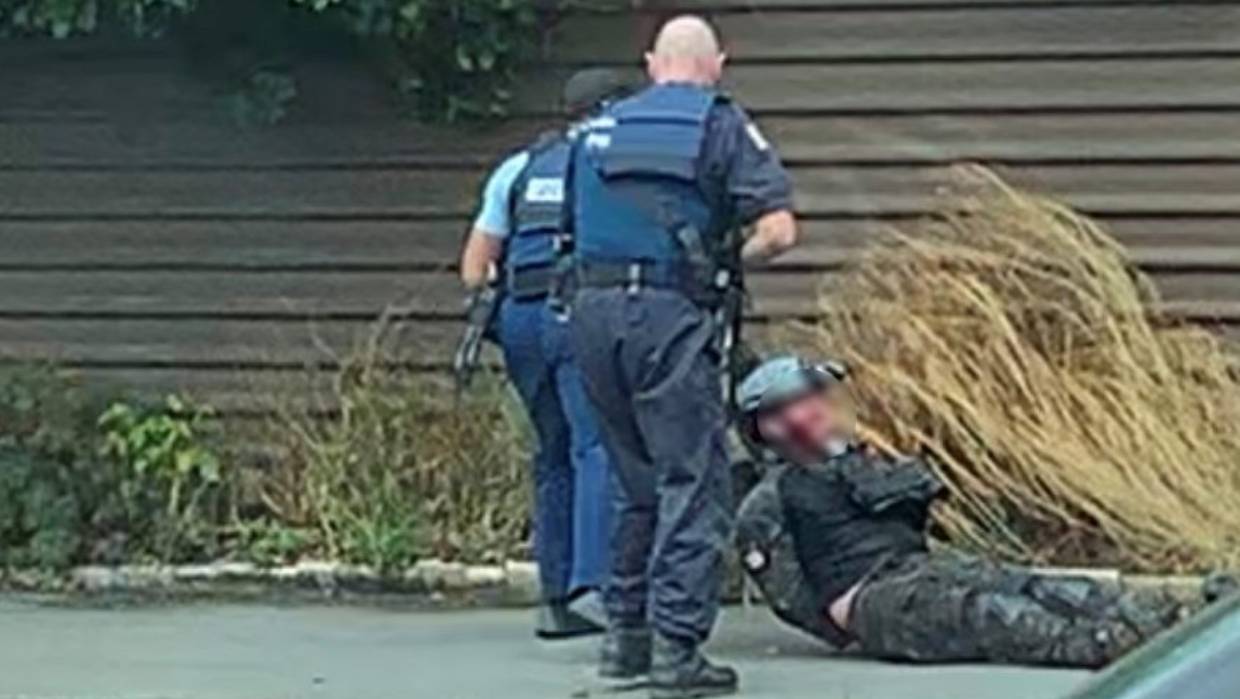 The suspected Christchurch mosque gunman told his arresting officers he was one of nine people involved in the March 15 terror attack, sources say.
The prospect other offenders may still have been at large prompted a citywide lockdown of schools and businesses, and into the afternoon police still believed they were looking for multiple active shooters – at one point the figure six was circulated among staff. Police Commissioner Mike Bush has confirmed in statements and interviews that the attack involved only one shooter.
Two police officers rammed the gunman's car on Brougham St at 2.02pm on March 15 – 21 minutes after police received the first 111 call from the Al Noor Masjid on Deans Ave.
A passer-by took a video of the suspect's arrest, which shows the police officers pull the suspect out of the car and drag him along the footpath away from his vehicle – a gold Subaru that allegedly had two bombs (improvised explosive devices) and firearms inside.

Forty-three people were shot and killed at that mosque. A further seven were allegedly fatally shot at the Linwood mosque. Police stopped the suspect as he allegedly sped to his third target, the Ashburton Masjid.
Sources say the suspect told arresting officers there were eight others involved.
Three others were arrested in the city that day, but they were not linked to the shootings. A man and woman arrested at a cordon were held in custody until March 17, when the woman was released without charge and the man was charged with a firearms offence.
Police also arrested a man wearing military clothing outside Papanui High School, who was released when it transpired he was there to collect a relative from school.

Police Commissioner Mike Bush credits the arresting officers for their act of bravery.
At 2.51pm, Police Commissioner Mike Bush said "the risk environment remains extremely high". At 4pm, police in a statement said they believed "there may be other offenders".
The lock-down finished shortly before 6pm.
On the afternoon of March 16, Bush said police believed the suspect acted alone.
Bush two weeks ago promised to release "a detailed timeline of the response, which will show second by second exactly how police responded". At that time he said the release would happen "in due course".
But the timeline is yet to emerge and on Thursday a police spokeswoman said they would not "go into specifics" while an investigation continued.
The Police Association earlier said the two arresting officers would receive some form of recognition for their acts of bravery.