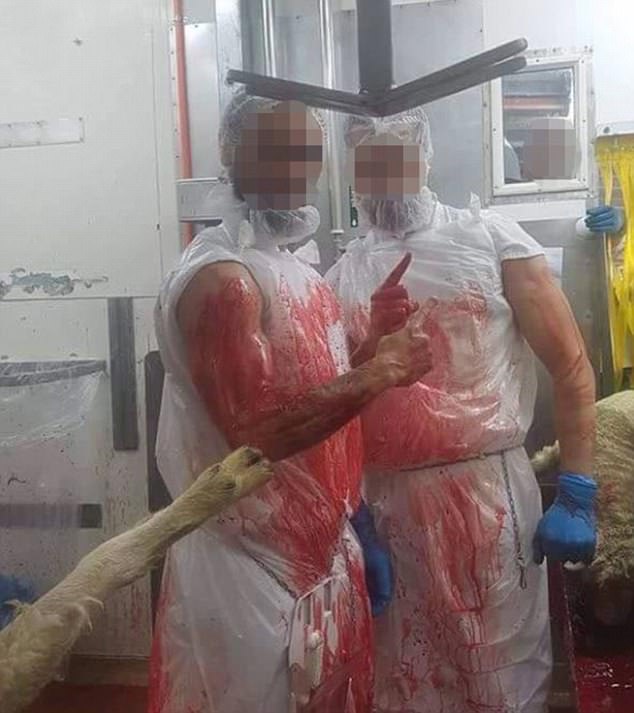 Operation Nehemiah can reveal that some of the money paid by consumers in Britain for halal meat is apparently being used to finance dawa (Islamic mission) and Muslim construction projects in New Zealand.
The Federation of Islamic Associations of New Zealand (FIANZ) claims to certify over 90% of meat exports from the country as halal, making New Zealand the leading global exporter of halal meat with the largest halal slaughterhouses in the world. Despite the country's having an estimated Muslim population of only 41,000 (0.9%)*, over 80% of its meat and poultry plants are supervised by FIANZ, bringing the total value of halal meat exports to 300 million NZ dollars, and it is increasing annually. FIANZ accounts show revenues and assets amounting to millions of NZ dollars. Since obtaining its first Middle Eastern contract in 1984, FIANZ has been recognised in 45 countries.FIANZ issues over 9,000 halal certificates each year, for which they charge the meat suppliers. But in addition, over the past twenty years FIANZ has been providing annual grants to its regional associations for dawa activities. Muslim dawa involves more than gaining individual converts to Islam. For many Muslims it includes the establishing of Islamic enclaves that reveal the power and benefits of Islam to others, while for Islamists it involves the eventual and complete Islamisation of non-Muslim societies, both people and structures.
In 2006, a FIANZ dawa group coordinated a lecture tour of New Zealand by Dr Bilal Philips, who has since been banned from entering the UK and whom Operation Nehemiah recently revealed was linked to a major dawa campaign for the 2012 Olympics in London. FIANZ told the New Zealand press that such clerics will not be invited in future. Yet the Canterbury regional association insisted they would continue to invite people such as Sheikh Khalid Yasin, who is also banned from the UK.
FIANZ has also been at the forefront of financing the construction of mosques and Islamic centres across New Zealand, including in Auckland, Hamilton, Palmerston North, Wellington, Dunedin, Tauranga, Invercargill and Rotorua. Future plans include the construction of Islamic schools, Islamic libraries and a resource and research centre in partnership with institutions such as the Islamic Development Bank.
FIANZ is believed to have accredited over 1,200 Muslim slaughtermen over the years, thus establishing reserved jobs in the large New Zealand meat industry. FIANZ supervise the slaughterhouses to ensure that the slaughtering is performed facing Mecca and that the animals are killed correctly according to Islamic ritual.
The huge demand for New Zealand meat exports also impacts the country itself. A study by the International Journal of Economics and Management (2009) reported that 98% of lamb and sheep and 60% of cattle in New Zealand are slaughtered according to halal rules. However, research has also shown that many New Zealand businesses are reluctant to promote their halal food or put up the halal sign. In 2009 the New Zealand press reported that as a result of a national supply agreement with the prison service, 8,500 prisoners eat only halal meat despite only 82 prisoners identifying themselves as Muslim.
Operation Nehemiah's supermarket guide shows that most British supermarkets are stocking New Zealand halal lamb without its being labelled as halal.