More news to come but it's verified: Hatun Tash stabbed at Speakers Corner last night is in critical condition. Muslims on twitter are gloating that she deserved it and they have the victory! This should be officially classified as a terrorist attack and attempted murder! At this stage the offender has not been caught.
Condition update: stabbed above her right eye and also on her hand as she tried to defend herself. She is ok.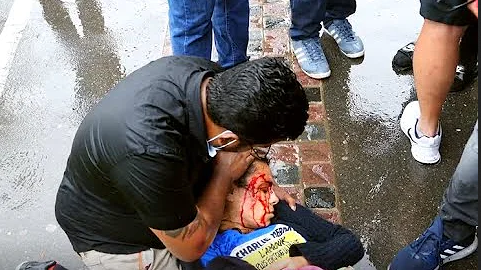 The police car was only meters away when it happened!
[videopress rAdAxhsb]
[videopress 88SUtSdx]
After regaining consciousness she stood up and tried to continue her speech.
[videopress oji5H9Jq]
Some of the cleanup:
[videopress FRgvLJJx]
There's a live discussion now featuring some who were there: https://www.youtube.com/watch?v=CQcebSW-w28
This is not the first time she has come to grief, see here.