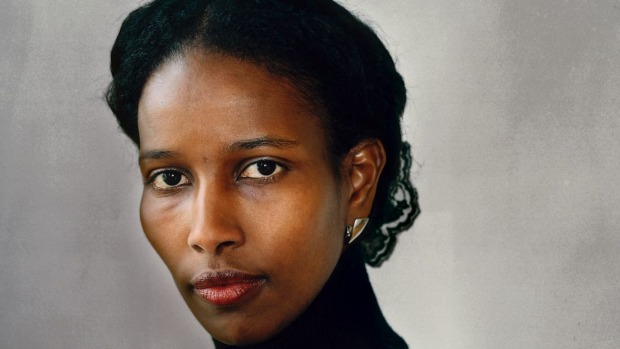 A controversial critic of Islam has cancelled her Auckland event less than a week before she was scheduled to speak.
Ayaan Hirsi Ali released a statement on Monday saying she had been forced to cancel her tour of Australia and New Zealand for a "number of reasons" including security concerns.
Ali, a former Dutch MP, was originally set to speak at the Bruce Mason Centre in Auckland on Sunday, April 9.
Her statement, which appeared on the website of Think Inc, said Ali "hopes to be able to return to Australia (and New Zealand) in the not too distant future".
ACT Party leader David Seymour purchased tickets to the event and said he was deeply saddened by the news.
"The Prime Minister should reach out to Ayaan Hirsi Ali and assure her that whatever has been threatened in Australia, in New Zealand we're proud to have a free society where we battle with ideas, not threats of violence."
Anjum Rahman, of the Islamic Women's Council of New Zealand, said she was prepared to take Ali at her word about her reasons for cancelling the event but was not aware of any security concern.
"She actually said there were several reasons, security being one of them," Rahman said.
"But she didn't specify if that was in the US, NZ, or Australia. At least not that I'm aware of."
Ali is a controversial figure in global politics.
Shortly after entering the Dutch parliament in 2003 she partnered with filmmaker Theo van Gogh to make Submission, a film which criticised verses of the Koran that referred to women. She was given police protection after van Gogh was murdered in 2004.
Think Inc, who organised the tour, said all customers who had purchased tickets would have their refunds processed within 21 days.